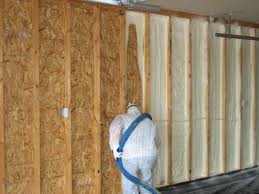 Training
Insulation Supplies offers Personalized Spray Foam Training for current and new customers. These Personalized Spray Foam Training sessions will be tailored to the needs of your company, including but not limited to:
Spray Foam Technique
Gun Troubleshooting
Equipment Troubleshooting
Limiting Productivity Loss in Cold Climates
Increasing Jobsite Productivity
New Employee Training
OTJ Training
Our training sessions can be run at our New Hope location, which includes an onsite spray booth, or arrangements can be made to conduct jobsite trainings anywhere within the United States. Contact us at 763-208-2266 for more details.