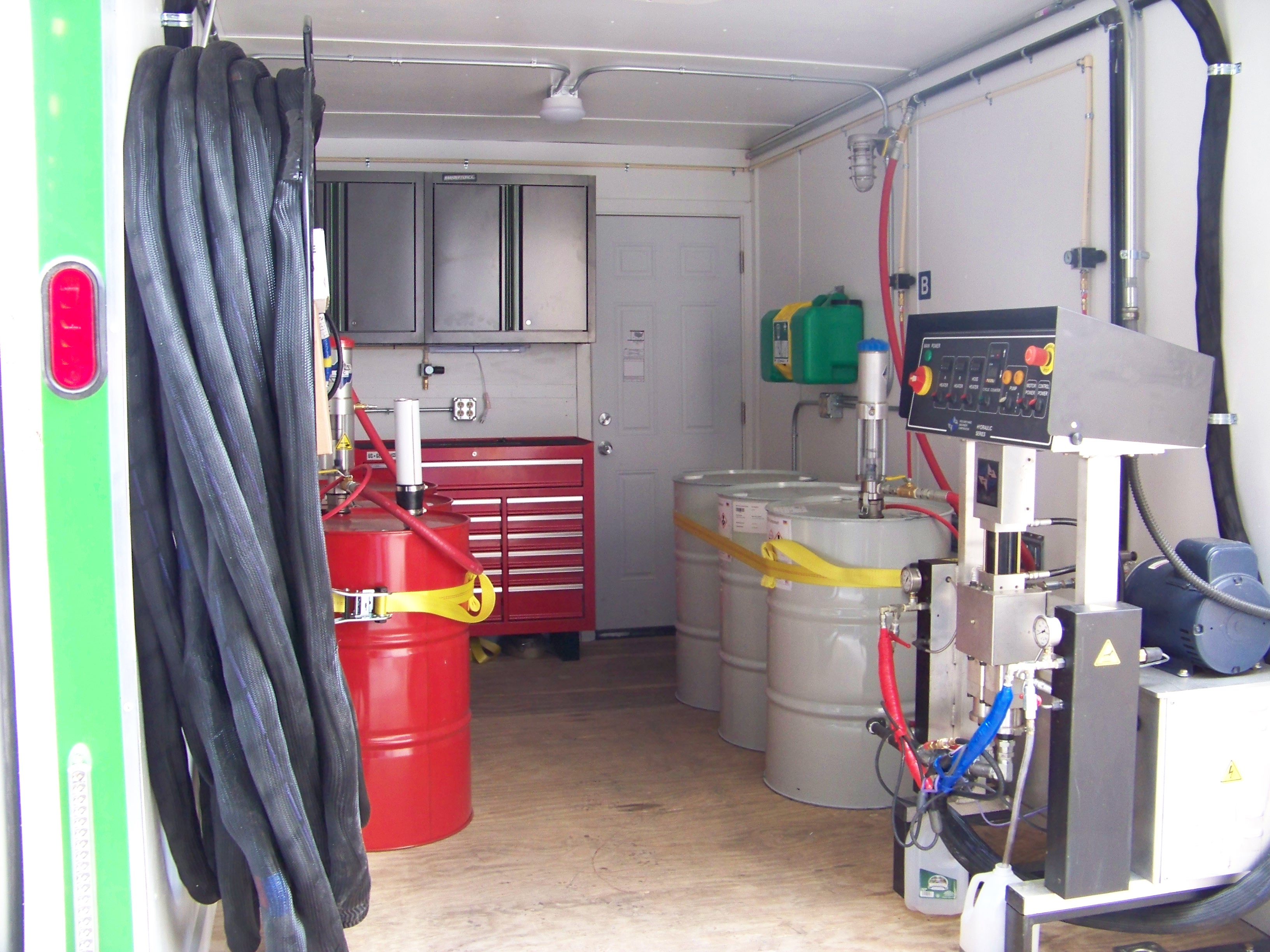 Truck and Trailer Builds
We offer custom trailer and truck builds to customer specifications. Contact us for more information and pricing on a specific project.
This unit was built on a customer provided 22' +3' V 16000# tag trailer.
R11 Closed Cell Walls
R18 Closed Cell Ceiling
R21 Sound Wall with 30" Exterior Grade Pass Door
35 KW Diesel Generator
Cast Air Compressor with Aftercooler and 35 CFM Refrigerated Air Drier
Custom Welded Stands for Air Drier, Bench and Proportioner
PMC PH20 Proportioner
Custom Louvers Properly Sized For Generator Room
Full Electrical Package Installed By Licenced Electrician
Wired For 120v and 240v Shore Power
Insulated Rear Doors
OSHA Legal Eyewash Station
Welded Mounting Points for Proportioner, Generator, Air Compressor and Fuel Tank
Pictures of full build outs are available by request.