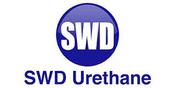 SWD Quick Shield 118
Quik-Shield 118
Ultra-Efficient Closed-Cell Spray Foam Insulation
Quik-Shield 118 is the only Ultra-Efficient closed-cell foam on the market. Quik-Shield 118 has been engineered for high performance, and it helps contractors achieve the lowest material, labor, and overhead costs.
Contractors look to Quik-Shield 118 when they…
Struggle to win bids because they have a high cost per board foot
Are tired of not making enough money on the bids they do win
Are tired of closed-cell foams that limit them to spraying only 2" at a time
Learn that their current spray foam product is inefficient and requires twice as long to install than efficient products on the market
See that it could be sprayed from up to 20' away, with the potential to eliminate ladders and scaffolding
They are frustrated with finicky foams that have a narrow application range
They are sick of adjusting equipment settings all day because of changing jobsite conditions
Quik-Shield 118 provides greater yield, efficiency, safety, and quality on your jobsite. It is different from any other product on the market because it:
Delivers the greatest yields of any closed-cell wall foam—5,500 board feet or more
Can be sprayed in up to 8" in a single pass, eliminating the need for multiple passes and increasing your efficiency by up to 50%
Reduces charring, smoking, or ignition because of its low exothermic reaction
Can be sprayed up to 20' away, virtually eliminating the use of ladders and scaffolding for a safer, more efficient jobsite
Is of superior quality, which means it makes good foam even in less-than-ideal conditions
Has the lowest installed cost of any closed-cell wall foam because it reduces material, labor, and overhead costs. This lets you price more competitively and win more bids.