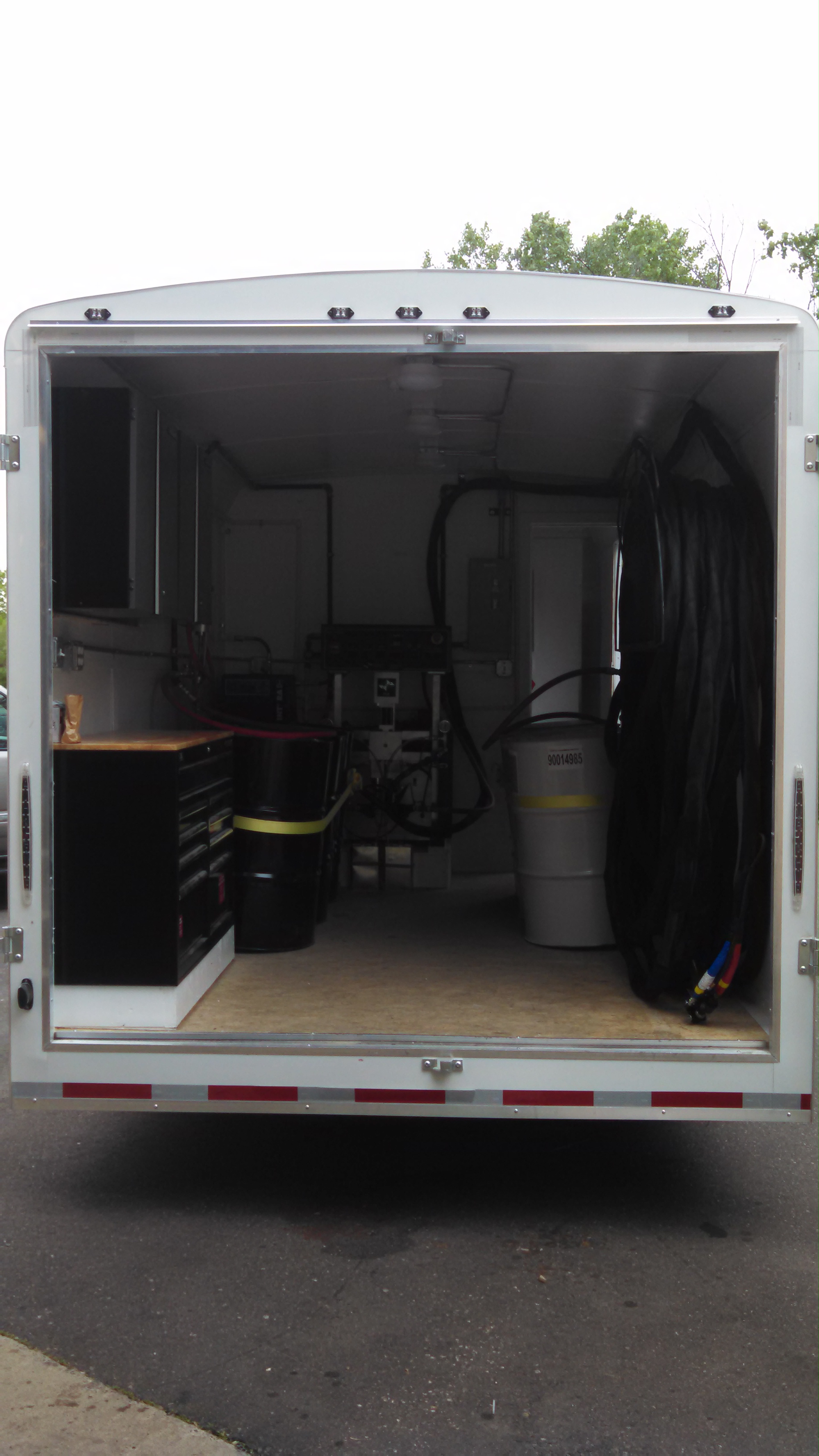 Custom Spray Foam Builds
Insulation Supplies offer Custom Spray Foam Truck and Trailer Builds. These units are true custom builds where we sit down with the customer to completely understand the expected utilization of the unit including but not limited to:
Desired Price Range
Truck or Trailer
Generator and Air Compressor Options from Gas to Combo Units and Generator Controller Options
Air Driers
Capacity (will this unit typically be spraying under 1 set per day or 3+ sets per day as this drastically changes the build)
Insulation Options
Different Layouts Depending Upon Utilization and Climate
Liner Panel Options
Barrel Retention
Heaters and Heater/AC Units
Storage Options
The units we build are designed specifically for you and your business and built to your specifications. For a unit that will meet or exceed your expectations on a daily basis, contact Bill or Dave to discuss your next Spray Foam Rig build.
Below are a few pictures from a 20' Custom Trailer we recently completed for a client.
8.5x20 Stealth Trailer with 7500# Axles
93" Interior Height When Completed
Full LED Lighting
25kW Gillete Generator
Cast Air Compressor Providing 28.1 CFM @ 175 PSI, Aftercooler, Continuous Run and Auto Drain
35 CFM Air Drier
Full PMC PH20 Proportioner Package including 200' Hose, 25' Whip, GHO Transfer Pumps and Tranfer Line Package
46" Tool Box and Work Bench (Elevated To Proper Working Height For Client) Including Overhead Cabinet Storage
Isolation Wall with Pass Through Door
Custom Built One Piece Louver with Sliding Interior Block Off Panels
Full Closed Cell Insulation Package with R13 Walls, R13 Floor, R21 Isolation Wall and R21 Ceiling and R6 Doors