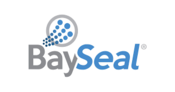 Bayseal
Insulation materials are manufactured to meet a variety of specifications and standards. Selecting the best-suited insulation for residential, commercial and other construction projects is dependant on building performance objectives. Performance areas can include safety, durability, air quality, low-cost energy, sustainability and comfort.
Bayseal insulation not only provides an extremely high R-value but the ability to minimize air intrusion, accumulation, radiative heat transfer and air movement. The application technology allows the spray polyurethane foam to expand, filling cracks, crevices and voids. This creates a "seamless" air barrier system that provides optimal building envelope performance.
Bayseal is the "perfect fit" to improve the overall building performance package and create an energy efficient, climate controlled, healthier indoor environment.